NEWS ARCHIVE
NEWS (AUGUST 2004)
So next weekend see's the end of astrid (with the final gig in Spain details below), it's something that I and many others have been expecting for awhile, but the news of the official end still upsets me. I hope that as Willie goes his separate way, that he and the rest achieve the success that they deserve. I will try to keep things up to date, and add links and info for all the bands new projects.
--------------------------------------------------------------------------------------------------------------
Now for the good news:
Willie has returned to the Isle of Lewis, and has written new material and has several gigs coming up
On Thursday 2nd September he's supporting John Power (formerly of the La's and Cast) in the Woodlands Centre, Stornoway at 8 p.m.

On Monday 6th September he and I are supporting Iain Morrison (of Poor Old Ben) at 8 p.m in An Lanntair, Stornoway. The Boy and Girl Who Trapped the Sun are also playing at that gig.

London (October 16th at the Twelve Bar Club)
Liverpool (International Pop Overthrow on October 23rd). http://www.internationalpopoverthrow.com/
with further gigs to be confirmed in between those dates.
--------------------------------------------------------------------------------------------------------------
After the last gig in Spain Charlie, Gareth, Neil, & Marcus Mackay will be forming a new band. they have an albums worth of material, and WILL be recording a new album, and doing live shows towards the end of the year.
--------------------------------------------------------------------------------------------------------------
Charlie has already recorded a new album with Neil & Stacey (ex-arabstrap) called "COLD NIGHT SONG". It is finished and will hopefully be out very soon. They will be supporting The Zephyrs in
Cafe Drummonds on the 19th September
Dundee Arts Centre on the 20th September.
there will be more shows with the Zephyrs soon.
--------------------------------------------------------------------------------------------------------------
THE FINAL CURTAIN!
astrid are due to play at 23:00hrs, 290h August, at sonorama 2004 (venue the "Campo de fútbol"),
Aranda de Duero (Burgos).
http://www.sonorama-aranda.com/
NEWS (MARCH 2004)
Uploaded some picture's from the Sheffield & Manchester gigs (not of the highest quality, as good as those on the official site <winks in astrid's direction>), funnily enough they can be found in the Pictures section!
Apparently action records (they are Preston & may add are top guys), are selling astrid's new album "One In Four" the link can found in the Links section! They also stock quite a number of astrid items.
--------------------------------------------------------------------------------------------------------------
I've added some more reviews, gathered off the net, some good, some bad!, some old! (if anybody has anymore please let me know where they are, or send me a link (astridhq@aol.com).
--------------------------------------------------------------------------------------------------------------
I've added some more stuff to the website today, another review (has anybody read any reviews else where?), the Japanese artwork & lyrics. An album review will follow in the next few days..... isn't nice to have so much activity on the astrid front.
--------------------------------------------------------------------------------------------------------------
Below is a message from the official message board (in case you missed it).
Apologies to those of you who were unable to buy the album at the Sheffield and Manchester gigs, our initial supply sold out a lot faster than we expected. New supplies arrived today, so the cd will be on sale at Leeds tonight and all future gigs.

If you can't make it to a gig, the Spanish album will be available to buy online from a UK based record store by the middle of next week. We are also also importing a limited number of Japanese albums. These will be on sale in approx two weeks time. Please keep checking the site for updates or drop an email to SimonLawlorManagement@btinternet.com and we'll inform you once stock has arrived.

Thanks for your support.
--------------------------------------------------------------------------------------------------------------
The Japanese version of "One In Four" arrived this morning (no wonder the postage is so much, it came in an A4 padded envelope), the bonus tracks are very good (not as good as the rest of the album though).
Last nights gig (Manchester) was fantastic, I thought Sheffield was good, but all three bands performed to a really high standard! The power of one hit single should not be under estimated, I saw the astrid boys watching snow patrol perform from the Merchandise stall (I wasn't going to barge past hundreds of people to have word). How long before they get sick of performing "Run"? Surely it should be the last song of the encore? I'll do a review over the next couple of days & update the discography & lyrics section to incorporate the Japanese version of "One In Four"
*a quick note* between song talking should be delivered with subtitles, with both Terra Diablo & Astrid each time they spoke, I got a chorus of whispers of, "what did he say" from behind me! Although at Sheffield on Saturday "hello, we're called astrid" became after translation from Scottish to English "hello, we're called bastard" very entertaining!
--------------------------------------------------------------------------------------------------------------Website updated today, new stuff includes gig review (Sheffield), Discography & Lyrics for new album "One In Four". Hope to have some pictures, (if anybody has any please send them to me!), and other reviews later this week!
The new album was on sale at the Sheffield gig on Saturday (but they sold out later on!)
-------------------------------------------------------------------------------------------------------------
First update for a month. Astrid are currently out on tour supporting Snow Patrol (I think all the gigs are sold out!), early indications are that its a damn fine show, all new songs!
The New Album "One In Four" has been released in Japan available worldwide via HMV(Japan) it's a little expensive (around £27 to the UK) but you do get 5 bonus tracks. The Album has also been released in Spain and available via MushroomPillow but does not include the bonus tracks :-(. Apparently the new album is available on the current tour for £10 (10 tracks no bonus)
-------------------------------------------------------------------------------------------------------------
The official website is currently under construction. For official announcements check out the official message board. It was also nice to receive a couple of emails via the Astrid mailing list


Thursday 11th March
Norwich Waterfront

Saturday 13th March
Oxford Zodiac

Sunday 14th March
Portsmouth Wedgewood Rooms

Monday 15th March
Bristol Fleece & Firkin
Tuesday 16th March
London Electric Ballroom

Links
www.snowpatrol.net

Tickets
www.wayahead.com
www.ticketweb.co.uk
---------------------------------------------------------------------------------------
FEBRUARY 2004
Snow Patrol, Astrid & Terra Diablo will be playing at The Electric Ballroom, London on Tuesday 16th March 2004 tickets now on sale at wayahead.com. see I told you! oh yeah, and I'm going to Sheffield & Manchester (greedy or what?).
---------------------------------------------------------------------------------------
Yesterday somebody must have made Suitable For Frequent Use website of the day, or maybe it was just gremlins in my counter, but I racked up an incredible 7844 visitors !
According to wayahead.com Oxford, Leeds, Manchester, & Birmingham are now sold out, other gigs selling very fast, yesterday they had Portsmouth as sold out but seem to have tickets now? I ordered tickets from www.ticketweb.co.uk for the Sheffield gig today, yes the boss/wife has relented and agreed for me to venture into foreign lands (Yorkshire)...smile boys I'll be taking my camera :-)
More breaking news, Astrid & Terra Diablo will be taking it in turns to play first at the Snow Patrol gigs, make sure your early! Also, book your tickets quickly, according to wayahead.com the Portsmouth gig is sold out!
Just a quick addition to the stuff I put on here earlier, according to Terra Diablo's Official website Snow Patrol, Astrid & Terra Diablo will be playing at The Electric Ballroom, London on Tuesday 16th March 2004..... this gig isn't available through the online ticket agencies yet?
---------------------------------------------------------------------------------------
Ok, yes I've stolen the current styling from astridhq...... but hey, I'm just lazy like that! I'm sure you'll all agree that this is a far easier to use & read. The rest of the site will be updated over the next couple of weeks! New stuff I hope to have in place soon include the following: Astrid winamp skin (not sure how good this will look), updated links, new mp3, etc........ blah blah blah <yawn>
If the pop ups on this, or any other site, are getting on your nerves may I suggest a little downloadable program called "Pop This" which will stop just about all pop ups, and it's free!
As most of you will be aware Astrid are touring with the mighty Snow Patrol in March (details below). I will be at the Manchester gig, and maybe at the Sheffield one too (negotiations with my management are currently in progress).

The new album is being released in Japan on 25th February 2004 on Muzak Records. No release date as yet for the UK
19th January 2004
It's a couple of months since the last update..... so here's what I know (not a lot).
1 - The new astrid album will be released in Japan & Spain. The Spanish version will be titled "smiling makes me feel better" I'm assuming that it will be released via Mushroompillow http://www.mushroompillow.com. The Japanese version is supposed to released on the 25th Feb 2004 via the Japanese label MUZAK INC. Release date for a UK version as yet unconfirmed, but rumoured to be June.
2 - ASTRID & ALLY KERR (ACOUSTIC AFFAIR)
Astrid perform material from their new album "SMILING MAKES ME FEEL BETTER" in a welcome return to the Acoustic Affair! Friday 20th February, Tron, Glasgow @ 9.30pm, £8, Foyer
3 - Unconfirmed (but on good advice), that astrid will be the support band on 14 dates with Snow Patrol In March 2004..... Manchester University here I come!
4 - I've been to see the Inspiral Carpets (third time), and they still blow all live bands I've seen out of the water (the appearance of Shaun Ryder of Happy Mondays fame for the encore was a real treat)
more news when/if I get it.... keep the faith
13th October 2003
So another month passes by, astrid's drummer appear's have found a better paying alternative to playing with astrid (playing with top beat combo Texas). Apparently another member of the band has or will be going on a solo tour of highlands and islands of Scotland.
So the chances of an astrid release in foreseeable future look slimmer than ever, although there is talk of a white label type release of "Something In My Way" to try an generate a bit of interest in signing the band, but I'm not holding my breath.
Heard a whisper that new year gigs could be in the offing, Stornoway most likely, more news if or when I get it.
11th September 2003 (2nd edition)
following a link off the message board (thanks Joe) the following picture is found: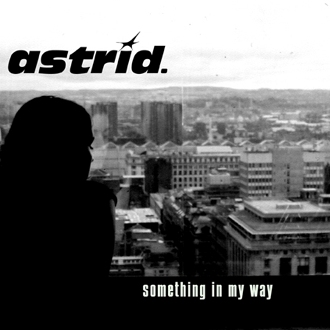 bulletproofid also host the cover of the Reindeer Section's "You Are My Joy" under their samples section, along with various other stuff including, the 1 in 4 festival in Glasgow which was held earlier this year at which astrid played, and the above cover! Looks legitimate to me.
11th September 2003
a little bird tell's me the following, the bird heard it from a bloke, who was told by a friend, who has a mate, who knows somebody? (don't ask):
1) astrid are definitely still together (Phew!)
2) there is a good chance that "Something In My Way" single will be released in October (very limited edition on astrid's own label) with I believe 'Freak Weather' & 'Big Cloud' as the b-sides, this will hopefully drum up a bit more interest for a recording contract, radio air play,
3) Snow Patrol support slot in Glasgow is not as yet 100% certain!
4) Record Labels in Spain & Japan both want to release the new album in their countries, so their is a chance that the album may be released abroad before here.
5) Possibility of another astrid showcase gig in London, soon!
6) astridhq remains offline (it's going to be relaunched?) so in the meantime astrid's message board can be found here Message Board so you can go directly to it without using astridhq
4th September 2003
added a message board to this website, hope you like it?
Just added a mini poll to the homepage, vote, vote, vote. I'll be changing this regularly (once a month!), next months will
No new news on the astrid front, although I was unable to get on to the official website this morning?
30th August 2003
First update for 3 months, nothing much to report, official website hasn't been updated for ages and ages, a little message promising news soon arrived last week, but that's about it.
Apparently astrid are appearing with Snow Patrol at the following gig: QMU FRESHERS WEEK (2003), QMU, GLASGOW 23rd September 2003, also appearing are The Gems & The Freelance Hellraisers
I've updated the discography & it now includes NOCHD GUN CHADAL (6 track bootleg cd), which features 5 unreleased tracks + "Suitable For Frequent Use", the six tracks were recorded for Scottish TV last year, and the quality is quite excellent (no I don't know where to get any other copies from, before anybody asks)
31st May 2003
Mixed reaction's posted on the astrid message board, from not liking the new material, to complaints about the audience and venue.
In my opinion the new song's are growers, and show a more mature side of the band.
Wednesday nights aren't exactly conjusive to wild nights of rock 'n' roll induced drink and drug sessions. More likely is the sensible couple of pints crowd, standing around trying to look cool, throw in a few record company types, and this may account for the strange atmosphere reported. Audience's are fickle things.
And finally, Gareth knows that the moon may well be hollow...... I thought everyone knew that! Where would the clangers, and the soup dragon live if it wasn't? More cheese gromit?
PS Chester Zoo is well worth a visit, and if you've got a Blue Peter Badge you get in free!
28th May 2003
As I am unable to attend tonights gig in London, my thoughts turned to the new album "One In Four", and the reason for it being called this, here are my current best ideas/research results:
1 - "One In Four" is AN ORGANISATION RUN FOR AND BY PEOPLE WHO HAVE EXPERIENCED SEXUAL ABUSE. UK Registered Charity No. 1081726
2 - According to a report in The Guardian, Mental illness 'affects one in four'
3 - Website Science Daily reports the following "Mayo Clinic Study Shows One In Four Have Precursor To Heart Failure; Mortality Eight To 10 Times Higher In Patients With Heart-filling Dysfunction"
4 - Back to The Guardian again "One in four pet shops appal vets"
5 - 7Online.com report, Study Finds One in Four Children in Harlem Has Asthma (New York-AP, April 19, 2003) — One in four children in the city's Harlem section has asthma - double the rate researchers expected and one of the highest neighborhood rates in the nation.
6 - oneinfour.com one in Four is a group of men whose purpose is to educate the public about the issue of sexual assault. The name "One in Four" comes from the statistic that 1 in 4 women will be sexually assaulted at some point in their life. Our goal is to educate people on the topic, help people (victims and victim's loved ones alike) deal with assault, and try to put a stop to the issue.
7 - ONE IN FOUR RURAL FAMILIES PAYS TOO MUCH FOR HOUSING, suggest's a report by HAC
8 - One in Four Councils to Miss Recycling Targets, press release by Friends Of The Earth
9 - One In Four Primary School Children are Bullied - Is Your Child One of Them? Parents Online
10 - 2006: One in four will own a cell phone, a new report suggests, read more at News.Com
11 - Finally one in four of the people setting off to Chester Zoo tomorrow from the house I'm living in, would rather have spent the money travelling to London to watch a little known indie rock band perform at the Barfly. Democracy in action!
27th may 2003
Received the first email from the astrid mailing list for a long, long time (nice to know it still works), hope the lads play a blinder on Wednesday (I've no doubts that they will impress the record company people).
Rumors of a gig at the Bar Brel , Glasgow, (Bar Brel: 01412045700) on the 17th June.
'Suitable For Frequent Use' is now over a year old, a big thanks to all those who have took the time to read my ramblings!
22nd May 2003
A couple of new astrid gigs coming up shortly details as follows:
28th May - London Barfly (Camden Monarch)
31st May - Glasgow Garage (supporting Trash Can Sinatras)
Bought the new Inspiral Carpets Cool As 3CD collection on Monday, it is truly fantastic and recommend that everybody should get a copy, something else worth looking out for is shed seven's new single & album.
6th April 2003
Astridhq has been updated, check it out for the following: the new album title, management changes, and promise of a new online track.
Ok, I've been to two gigs in just over a week (Astrid & Inspiral Carpets) after a gap of ten years or more, (the last gig I can remember enjoying as much as these was the festival of the tenth summer at GMEX, Manchester, 1986), the intimate nature of the astrid show & the sell out to 2,000 people at the Inspiral's show were a great contrast (I also wasn't the only balding old git at the Inspiral's show). For any of you not familiar with the work of the inspiral carpets then may I suggest that you listen out for their new single & their greatest hits release due out on 11th May this year. Moo!
Nearly forgot, Coin-Op, the Inspiral's support were, pants!
25th march 2003
Astrid - Upstairs at The Adelphi, Preston
(Monday 24th March 2003)
A Monday night in Preston isn't exactly the best time and place to showcase your talent, and with the added pressure of their new management watching for the first time, astrid took to the stage upstairs at The Adelphi, no more than 100 hardy souls, at a rough guess, had turned out to watch the gig shared with The Wandering Step. The Adelphi, a student pub in the university area of town, is a pleasant enough place to have drink, (football on a large screen, music playing away on the video jukebox, clean, cheap drinks, friendly staff), The upstairs venue consists of small bar, in one corner, stage at one end, and a small amount of tables and chairs. The crowd for the gig consists mainly of student age people, I felt decidedly out of place, being at least ten years older than nearly everyone in the place, and that fact that I'm on my own (wife and mates let me down at the last minute).
9.30ish the band wanders on to stage to begin their set. After thanking everyone for turning out on a Monday, they launch into their first number with a sudden passion that is unexpected from their quiet demeanour, the first of a number of technical hitches takes place within seconds (guitar strap comes undone), although this does not spoil the number. The set continues with only intermittent 'guitar dying moments' at the end of couple of numbers delaying rather than spoiling the set, a pled for a new record contract so they can buy some new equipment the only open sign of frustration. Technical problems aside they played some excellent stuff, with drive and passion, fan favourite 'Distance' goes down well, as do 'Just One Name' & 'Modes Of Transport', a few new songs are mixed in with the older ones and the mix is great, fantastic songs continue at a pace, 'Grace', 'Trinity' & future single 'Something In My Way' show that the song writing skills of the band haven't wavered, their sound has a raw edge to it, and is more rocky than their recorded material, and all the better for it! After around an hour a stomping good finishing number, and the customary 'thanks', 'thanks very much' the lad's amble back of stage.
I'm suitably impressed and consider the £3.50 entrance fee a real bargain, I didn't hang around for The Wandering Step, (even though I would have liked to), I'd been up since 5 am, and with a 60-mile car journey back to the Peak District still ahead of me, I'd seen what I'd come to see and departed happy, entertained, and dying tell everybody what they had missed.
(For anyone who was their, I was the baldy, old git, leaning against the wall, to the front left of the stage)
22nd March 2003
Official web site update promised for next week!
Gigs in Preston(24th march), Dundee (7th April), Glasgow (11th)
I've had the management change confirmed, and the band are very happy that the new management team are in tune with what they are trying to achieve. The band have had a lot of stuff to sort out over the last few months and this accounts for their quietness. The Preston gig will be as far south as astrid will be going for now, although their is a plan to play in London in the near future.
14th March 2003
I've had it confirmed that astrid are no longer being 'looked after' by no half measures, so the rumors of back room changes are true. Let's hope the changes are sorted out very soon, and the boys get back to doing what they do best!
13th March 2003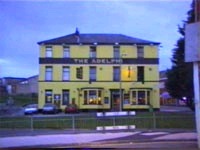 First things first, I've comfirmed the gig in Preston on the 24th March 2003 which astrid are doing at ADELPHI (43 Fylde Street, Preston, Lancashire, PR1 7DP, Tel 01772 897961), see picture above, (I hope this is the right place), with 'The Wandering Step' also playing (I wonder if the lads actually know that Preston is in England, I hope they don't get nosebleeds from coming so far south, lol). Also, Astrid will be playing KING TUTS WAH WAH HUT,GLASGOW, Thu 10/04/03, 21:00, tickets are on sale via Ticketmaster
Secondly, very little information coming from the astrid camp at the moment, but the rumors suggest a change in management, hopefully this will be sorted very soon, the wait for new material is quite frustrating especially when you know that the stuff has been recorded.
1st January 2003 (happy new year)
The stornoway gig was sold out three weeks in advance, and the lads performed a great gig (my sources tell me), a couple of new songs made their debut (titles unknown), ending with 'Distance' & 'Boy or Girl'. The encore was a special rendition of AC/DC's 'You Shook Me All Night Long' performed with a couple of the support band Fuzzy Duck.
On the down side the new single has been put back again to late February/March. The new material should be cracking though, with the live sound been captured & a more mature edge.
21st December 2002 - Xmas & the new year are rushing towards us so have a good and safe festive season. Below is a copy of the article by Gemma that appeared in the Gazette (I'd like to thank Gemma for e-mailing the article to me):
WELL I DON'T KNOW ABOUT YOU BUT I WAS STARTING TO THINK OUR EXTREMELY TALENTED BOYS HAD LEFT THE PLANET SINCE WE HAVE NOT HEARD FROM THEM IN AGES! BUT IN FACT ASTRID HAVE BEEN VERY BUSY. THIS SUMMER ASTRID HAVE PERFORMED AT THE "CONTEMPORENEA" FESTIVAL IN SPAIN AND "T ON THE FRINGE" IN EDINBURGH AS WELL AS THE "WITNESS" IN IRELAND","SUMMERSONIC" IN JAPAN AND NOT FORGETTING "READING AND LEEDS, "GIG ON THE GREEN" AS PART OF THE REINDEER SECTION. THE REINDEER SECTION IS A COLLABORATION OF BANDS BASED IN GLASGOW INCLUDING ASTRID, IDLE WILD,BELLE AND SEBASTIAN,THE MULL HISTORICAL SOCIETY AND MANY MORE. THE SECTIONS SECOND ALBUM WAS RELEASED ON BRIGHT STAR RECORDINGS IN JUNE THIS YEAR TITLED "SONS OF EVIL REINDEER" ASTRID ALSO DID A COUPLE OF GIGS IN FORRES AND INVERNESS WHICH WERE REALLY GOOD BUT THEY SAID IT THEMSELVES "THE BEST CROWDS ARE THE ONES IN STORNOWAY" ASTRID HAVE NOW BEEN CONCENTRATING ON THEIR THIRD ALBUM AND THEIR NEW SINGLE "SOMETHING IN MY WAY "DUE FOR RELEASE IN JANUARY THE BOYS ARE DOING A COUPLE OF GIGS BACK HERE IN STORNOWAY IN DECEMBER ON THE 28TH AN OPEN AGE ONE AT 6:30 WITH SUPPORT FROM ALWAYS WANTED AND ONE FOR OVER 18S AT 9PM WITH SUPPORT FROM "FUZZY DUCK" BOTH GIGS ARE IN THE BRITISH LEGION HOPE TO SEE YOU THERE!. SO GOOD LUCK TO ASTRID WITH THEIR NEW ALBUM AND SINGLE! YOU CAN VISIT THE ASTRID WEBSITE ON WWW.ASTRIDHQ.CO.UK WHERE THERE IS A MESSAGE BORD AND LINKS TO OTHER SITES AND INFORMATION ABOUT THEMSELVES AND FORTHCOMING GIGS.
11th December 2002 - Stornoway Gig with Fuzzy Duck supporting is now sold out (9pm), there are still tickets available for the early show.
8th December 2002 - new gigs announced:
December11th 2002, Bar Brel, Glasgow (acoustic set)
December 18th 2002, Glasgow School Of Art
December 28th 2002, Stornoway, Isle Of Lewis, Royal British Legion. (6.30pm open age show with 'always wanted' supporting), (9pm over 18s show with 'fuzzy duck' supporting)
January 25th 2003,Glasgow, King Tuts
8th December 2002 - Other astrid news: A support slot with Shed 7 was taken up at the last minute on the 3rd December (Glasgow Barrowlands) the lads played kitchen TV, Just One Name & 7 New Songs including "Something In My Way", "To Tell You The Truth" & "Seahorse Perfect" (which apparently starts very slowly & builds & builds & builds)
Work on the new material has continued with the band producing with the help of Brian MacNeil who worked on the mull historical debut album.
A big thanks to hefty for the stornoway poster & keeping me informed!
26th October 2002 - Over a month has passed since the last news update so here's what's been happening:
A couple of gigs announced, one last week supporting Lupine Howl & another on 11th December 2002, Bar Brel, Glasgow (acoustic set) (Bar Brel: 01412045700)
The astrid boys are currently in the recording studio, putting tracks down for their third album.
A one minute slice of 'Please Please Please Let Me Get What I Want' a cover of The Smiths song, recorded in Spain. added to the MP3 section of this site (Yes I nicked it from www.contempopranea.com)
21st September 2002 - The latest astrid gigs are as follows: October 4th 2002 The Mosset Tavern, Gordon Street, Forres. Tickets on 01343 850078 Doors 9pm
October 5th 2002 The Raigmore, Old Perth Road, Inverness.Tickets on 01463 221546 Doors 8pm
11th September 2002 - new 'Suitable For Frequent Use' chart now up and running just click on whats hot (the links part will of most interest), links page updated..... more soon (i'm working on another
11th September 2002 - astridhq confirm January 2003 release for the new single and tour of Scotland, England, Wales & possibly Ireland.... talks underway for a Spanish tour.
6th September 2002 - the new single, I can now confirm that the release date has been put back until January, (announced at the gig in aberdeen), & confirmed by Gareth on the astrid message board, that the PR people needed more time to do their thing. A January release will probably be better for astrid (chart sale are low after xmas), so let's all hope for a top 40 hit, and TOTP appearance in the new year!
6th September 2002 - according to a very reliable source the new astrid single 'something in my way', has had it's release date put back until january 2003...... no reason forthcoming as yet.... but I'll let you know as soon as I find out.
1st September 2002 - After much research (I asked my wife, and trawled the net), I have discovered the following disturbing news about the use/misuse of moog's on the forthcoming astrid b-sides.
1 - Moog is a manufacturer of components for the military & space industry.
2 -Moog, Andy former professional ice hockey player (those goal tenders are barking mad)
3 - The Moog appeared regularly in a children's tv show called 'willow the wisp', the moog which I can only describe as a dog-like creature, although it actually looks more like a pig.
4 - A moog, apparently, is a kind of musical instrument!
Now call me paranoid, but, having read much about the bizarre lives of rock/pop stars, I have come to the following conclusion: That the astrid boys have been secretly recruited by the FBI, and are working with Andy Moog, (retired from ice hockey in 1998 to follow "other" lines of work), to test out new military components by hiding in them in compact disc's, this however had caused a distortion to the music recording's and so the invention of a moog as a kind of analogue keyboard with a really cool sound first used as cover during the Moog I project. The Moog I project (code name 'willow the wisp') was hastily withdrawn in the 80's after the components hidden in tv sets, and triggered by hidden messages in broadcasts, started having strange side effects. A rumor that the sudden death of Kenneth Williams, who worked on the first project for the BBC, was connected to the Moog I project has always been denied.
If, however, my imagination has run away with itself, explain the picture below....... Moog I project?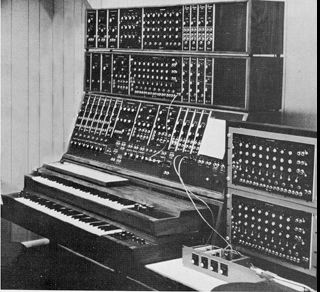 Are the keyboards attached to try and hide the real use of this powerful machine?
I'll let you decide
31st August 2002 - I hear that a video for the forthcoming single 'Something In My Way' has already been shot ,& that the B-sides for the new single should be 'Freak Weather' & 'Big Cloud', which I'm looking forward to mooging along to.
30th August 2002 - The new astrid single has been confirmed and will be 'Something In My Way' and will be released on astrid's own label 'Counterpart'. Hope everything works out well in this venture, (don't do a New Order and sell each single at a 5p loss only to go on to sell well over a million copies, doh), the single is due for release in mid-october.
30th August 2002 - Things are hotting up for the astrid lads, the long promised update to the official web site has happened (astridhq), lots of new info, particularly like the diary section. Also links to this site, for which I must say a big thank you
30th August 2002 - I've upload a couple more Mp3 clips from live shows earlier this year, and hope to have a couple of reindeer section clips soon too!
28th August 2002 - latest gig news, alas no gigs within 230miles of where I live:
ABERDEEN ON SEPTEMBER 5TH - LAVA
DUNDEE ON SEPTEMBER 6TH - WESTPORT BAR
GLASGOW ON SEPTEMBER 13TH - TRON THEATRE
21st June 2002 - The astrid boys will be appearing with the reindeer section on all their upcoming gigs, a video has been shot for a new song, special guests to appear at the next Brel Bar gig, rumors still circulating that a major record deal is likely to be announced..... and england get beat by brazil..... I'm off now to drown my sorrows.
9th June 2002 - New gig, astrid will be playing in glenburn as part of spin02 on the 14th of july, I'll try and find out more info....!
9th June 2002 - Music Live gig last week, for video's (real player required) and track listing for the songs broadcast follow this link Radio Scotland, for mp3 clips (better sound quality), mp3 of a short interview recorded the same night click here, and a few pictures.
31st May 2002 - more info on the Port Mahomack (Catalyst Festival) available here: Catalyst Festival.
30th May 2002 - port mahomack gig is this sunday (2nd June 2002) at the caledonian hotel. port mahomack is near dingwall if that helps at all, get out your map of scotland! doors at 8pm, tickets 5 pounds. it's part of the catalyst festival and the night in question is titled indie madness!!
30th May 2002 - Ullapool is the location for an Air live broadcast on BBC Radio Scotland from 7pm until 9pm on Monday 3rd June. Air is BBC Radio Scotland's contemporary music programme. As part of BBC Music Live 2002, Air is going to Ullapool. The show will be broadcast live from the Seaforth Bar in the town on Monday 3rd June with Astrid, Snodgrass and Jetstar live in concert. Tickets for this exclusive event are available price £5.00 from the Seaforth Bar, Ullapool or by Credit Card on 01854 612122.
28th May 2002 - new gigs announced on astridhq, they are as follows:
25/5/02 Cold Charity Gig, Lunga
1/6/02 Big Day Out, Falkirk
2/6/02 Port Mahomack
3/6/02 BBC gig, Ullapool
12/6/02 Brel bar, Glasgow
22/6/02 Tollbooth, Stirling
10/7/02 Brel bar, Glasgow
11/7/02 Twa Tams, Perth
following the current trend, where astrid are concerned, no further details are available, i've done a quick search on the web and found no other details at the moment.
17th May 2002 - lyrics added for 'Suitable For Frequent Use' which features on the 'Go North' cd given away with Music Week magazine (has anybody got a web address for Music Week magazine? if so could you let me know at Suitable For Frequent Use).
17th May 2002 - finally found the web site for the Go North Festival, which took place earlier this month and featured both astrid & the reindeer section.
16th May 2002 - Colleen's web site 'Weird Clouds' is no more! A real shame. I've being visiting is regularly for quite awhile now, and I'm going to really miss it. On behalf of everyone who's visited 'Weird Clouds' I'd like to say a big THANK YOU
16th May 2002 - a couple of new Mp3 clips added they are 'Golden Age Of Trust' from nochd gun chadal & 'Distance' from T in the park 2001, worth a quick listen in anybody's book! (more soon hopefully).
12th May 2002 - Details of 'Big In Falkirk' gig, astrid are appearing in Calendar Park, Falkirk the show runs from midday to10:30pm and the full line-up is as follows 1.00pm Impact, 1.30pm Heskey, 2.35pm Pearlfishers, 5.00pm Astrid, 7.15pm Cosmic Rough Riders, 9.15pm Bob Geldof. 'Big In Falkirk'
8th May 2002 - You can see astrid in the following places: today at the Go North Festival, Aberdeen. 1st June at the Big Day Out Festival, Falkirk. 12th June Acoustic gig at Bar Brel, Ashton lane, Glasgow (£4.00 to get in apparently). 22nd June Tollbooth gig, Stirling.
7th May 2002 - Suitable for frequent use a new astrid fan site open for viewing! offering a fascinating and in depth view into the world of everything astrid.